More Info
Doro Liberto 820 Mini (4GB Black)
Doro Liberto 820 Mini (4GB Black) on 4GEE 1GB (24 Month(s) contract) with UNLIMITED mins; UNLIMITED texts; 1000MB of 4G Double-Speed data. £27.99 a month (Consumer Upgrade Price). Extras: Samsung Galaxy Tab E 9.6 (Black).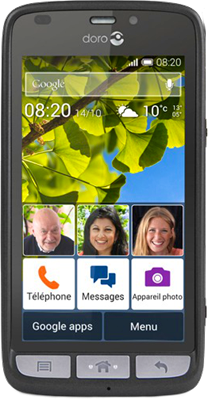 Doro Liberto® 820 Mini is a very easy to use smartphone that fits comfortably in your hand or pocket. Download apps from Google Play and enjoy a slideshow of your pictures while it'ís charging.
Key Features
Internal Memory: 4GB
Mega Pixels: 5
OS: Android
Data Standard: 3G
Talk Time: Up to 14 hours
Colour: Black
Sim Type: Micro SIM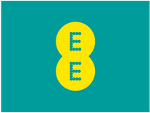 4GEE 1GB
£0
.00
Upfront

UNLIMITED

mins

UNLIMITED

texts

1 GB

data

£27

.99
per month

You'll pay a total of

£671.76
(£0.00 Upfront + £27.99 x 24 payments)

This is over the period of your

24 Month(s)
contract
Samsung Galaxy Tab E 9.6 (Black)
Samsung Galaxy Tab E is a sleek-looking tablet that offers extreme portability, measuring 8.5mm thin and weighing only 490g. It''s a great travel companion.
Free EU Roaming
EU roaming is included for free in your monthly allowance. You don't pay more to call, text or use your data when you're in Europe. Please check terms and conditions for coverage details and exclusions.
Free WiFi on the London Underground
Stay connected at over 150 stations on the London Underground with free WiFi from Virgin Media. You can check your emails, download documents, check delays and plan your journey on the TFL website, or just WhatsApp your friends.
Double Speed 4G
Exclusive to EE, 4GEE Extra brings you superfast mobile broadband at twice the speed of normal 4G -making it exceptionally fast. Downloading a game takes just 10 seconds compared to 20 seconds on normal 4G and 60 seconds on 3G. If you love streaming movies 4GEE Extra is a perfect companion to EE Film.
EE: The Wembley App
EE''s Wembley app lets you browse events, find your seat, check out the view from your seat before you even get to the stadium, and plan your travel. Plus you'll have the chance to get tickets to England football games at Wembley before they go on sale to the general public.
BT Sport App for 3 months
Customers will have access to the full line-up of BT Sport channels: BT Sport 1, BT Sport 2, BT Sport Europe and ESPN. Watch BT Sport Lite content, including UEFA Champions league, 42 Premier League games, live Aviva Premiership Rugby & SPFL for FREE with the BT Sport app on your smartphone.Ts&Cs apply.
Free Apple Music for 6 months
We're giving you six months of Apple Music on us. It's available for anyone starting a pay monthly phone contract or SIM only plan, with an iOS or Android phone. Visit website for details.
EE: Multiplan Saving
Simply add another pay monthly tablet, 4GEE WiFi or selected phone or SIM plan to your account and we''ll take 10% off the additional plan every month.
Why Choose EE?
EE is here to help people get the most from their digital lives. The UK's biggest, fastest and most reliable network offers a great range of plans with incredible data allowances. Customers also benefit from a range of entertainment and sport related benefits including BT Sport. With EE, you already get the fastest speeds in the UK with 4GEE Max plans. But and the biggest 4G coverage. According to open signal (https://opensignal.com/reports/2017/04/uk/state-of-the-mobile-network), the average download speed is 31.7Mbps. Although it has limited coverage, EE's 4G+ has downloand speeds ranging from 90 Mbps to 150 Mbps.
Customers who join the 4GEE Plans will get unlimited UK and EU minutes/texts and up to 20GB data and roam like home in the EU plus they get to enjoy up to 60mbps speeds which is great for streaming and perfect for gaming!