More Info
Moto C 4G Dual SIM (16GB Starry Black)
Moto C 4G Dual SIM (16GB Starry Black) on Pay Monthly 2GB (24 Month(s) contract) with 300 mins; 5000 texts; 2000MB of 4G data. £11.99 a month.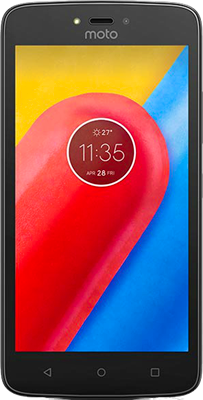 The Motorola Moto C is positioned as an entry-level phone. It has 1GB of RAM and comes in 8 and 16GB versions. The 8GB version has 2G and 3G capabilities and the 16G version has 4G capabilities. It has a 5 inch screen, 5MP rear camera, and a flash is included for the 2MP selfie camera.
Key Features
Internal Memory: 16GB
Mega Pixels: 5
OS: Android
Data Standard: 4G
Talk Time: Up to 7 hours
Colour: Black
Sim Type: Micro SIM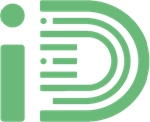 Pay Monthly 2GB
£0
.00
Upfront

300

mins

5000

texts

2 GB

data

£11

.99
per month

You'll pay a total of

£287.76
(£0.00 Upfront + £11.99 x 24 payments)

This is over the period of your

24 Month(s)
contract
Promotions
| Inclusive roaming in 50 destinations | Capping | Data Rollover
Free EU Roaming
EU roaming is included for free in your monthly allowance. You don't pay more to call, text or use your data when you're in Europe. Please check terms and conditions for coverage details and exclusions.
Capped Contracts
Cap your bill for complete peace of mind and never experience bill shock again.
4G
Enjoy super-fast 4G at no extra cost to you.
Data Rollover
A free feature that lets you roll over unused monthly data to the next month, giving you a second chance to use it.
The Carphone Warehouse: Price Promise
If you find a cheaper upgrade, pay monthly or SIM only deal on any smartphone at O2, EE or Vodafone, Carphone Warehouse will match it and pay your first month's line rental. Visit www.carphonewarehouse.com for full terms and conditions.
Why Choose iD?
iD provides advanced 4G coverage to 98% of the population, so you get the fastest 4G speeds in the UK. You can choose between a wide arrange of plans. iD offers 4G pay-monthly contracts available in 12 month or 24 months (with a handset) and monthly 30-day rolling SIM-only contracts. These can either be bought online via the iD Mobile website, iD mobile telephonic sales or in a Carphone Warehouse store. With data rollover for all, bill capping to put customers in control and Roam Like at Home in 50 destination iD Mobile is leading the way in the MVNO market.
One plan with three great features all as standard: data rollover, bill capping and Roam Like at Home. iD pay monthly handset plan features data rollover from one month to the next for free, bill capping which gives the ability to set spending limits and Roam Like Home in 50 destinations in the EU and beyond. if you roam more than you use your phone at home (we mean in the UK) over a 4-month period, we might think you'íre permanently roaming.